Green roofs and strawbale buildings are a complete eco-friendly way to build. I know that Amazonails have done quite a few buildings like this and John Little and I are hoping to be running a workshop with them on this combined theme in November sometime. Keep an eye on greenrooftraining for more info or sign up to the newsletter at livingroofs.org and our training site.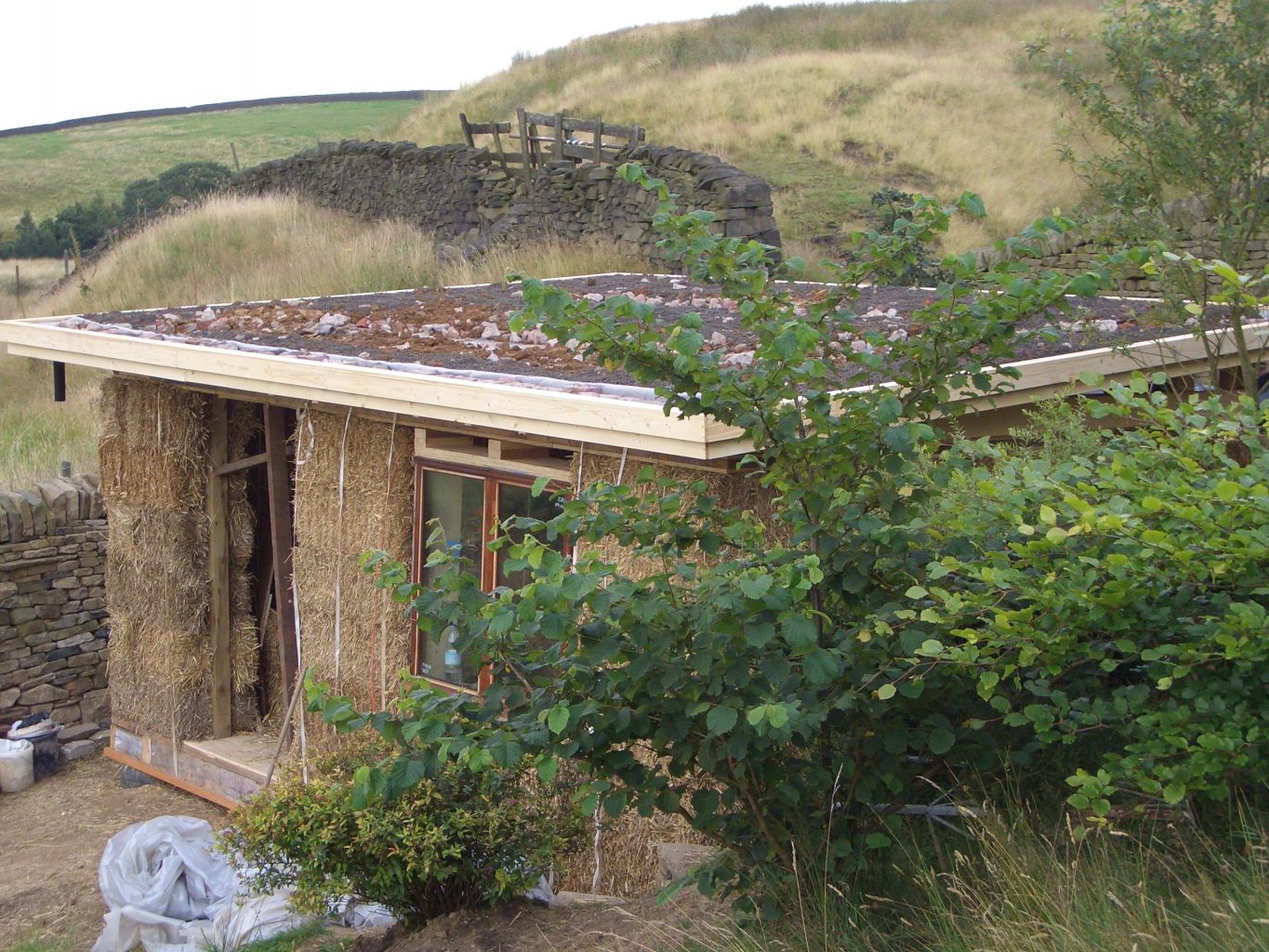 Over the weekend as part of the tweehive part 3 event, a number of people showed an interest in the subject. That's the reason for the blog. Georgina Cape up in Littleborough Rochdale built a great green roof on a garage on her property. This will feature in a new book John and I are writing on green roofs with Nigel Dunnett and Ed Snodgrass. She was good enough to buy the original DIY e-guide, which she used to help her build a small out house with a green roof. In the current picture the straw bale walls haven't been finished as they need to settle and the green roof hasn't been planted out in full. I am looking forward to pictures when it is all finished as I want to feature in the livingroofs.org newsletter as Shed of the month- a new feature we are planning to promote the guide.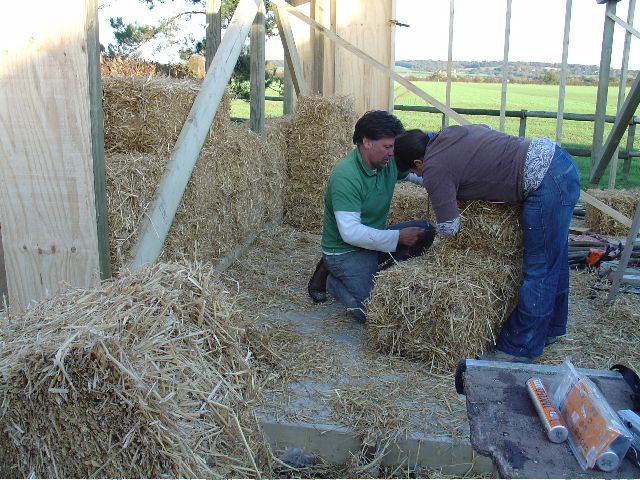 Earlier in the year John a carport for a Land Rover obsessive! One of the walls was constructed as a strawbale wall. I really love the look of this building with its native wildflower green roofs. Also love the colour of the growing medium. when first installed it look the classic brown roof but now the plugs and seeds have really come into their own, proving that patience with green roofs is better than an instant green hit.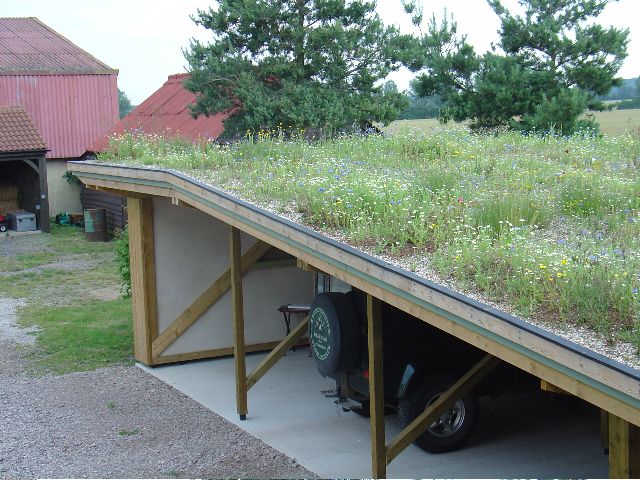 Whilst all the surrounding farmland looks green it is pretty devoid of biodiversity. This roof is a little oasis of flower rich habitat in an otherwise green desert. The carport is in the heart land for two rare bees Bombus humilis and Bombus sylvarum. Hopefully the bees will venture to the roof to feed and flourish – even though it is only a relatively small piece of habitat.