Dusty Gedge
Green Infrastructure Professional, Speaker, Photographer and Nature Conservationist
Short biography
Wildlife Specialist
Dusty has been a birdwatcher all his life and has broad interest in nature whether it be wild bees, butterflies or wildflowers. Birds lead to his career in green infrastructure.
Bird, wildlife, landscape and cityscape photographer
Over the last ten years photography has and is an important of part of his life, whether it be on his travels around the world or walking around SE London and the City.
Green Roofs and Green Infrastructure
Currently the President of the European Federation of Green Roof Associations (EFB) and founder of Livingroofs.org, Dusty Gedge is a recognised authority, designer and consultant on green roofs and green infrastructure. He works with Gary Grant for the Green Infrastructure Consultancy Ltd.
He is also co-author with John Little of the Small-scale green roof guide that has helped lots of small roofs sprout across the globe on sheds garages and other small buildings as well as a number of seminal reports on green roofs.
Public Speaking
As a trained performer there is nothing Dusty Gedge likes better than to hold an audience. He is a recognised international speaker on green roofs, green infrastructure and biodiversity.
Media
Dusty has also been a TV presenter on a number of UK shows.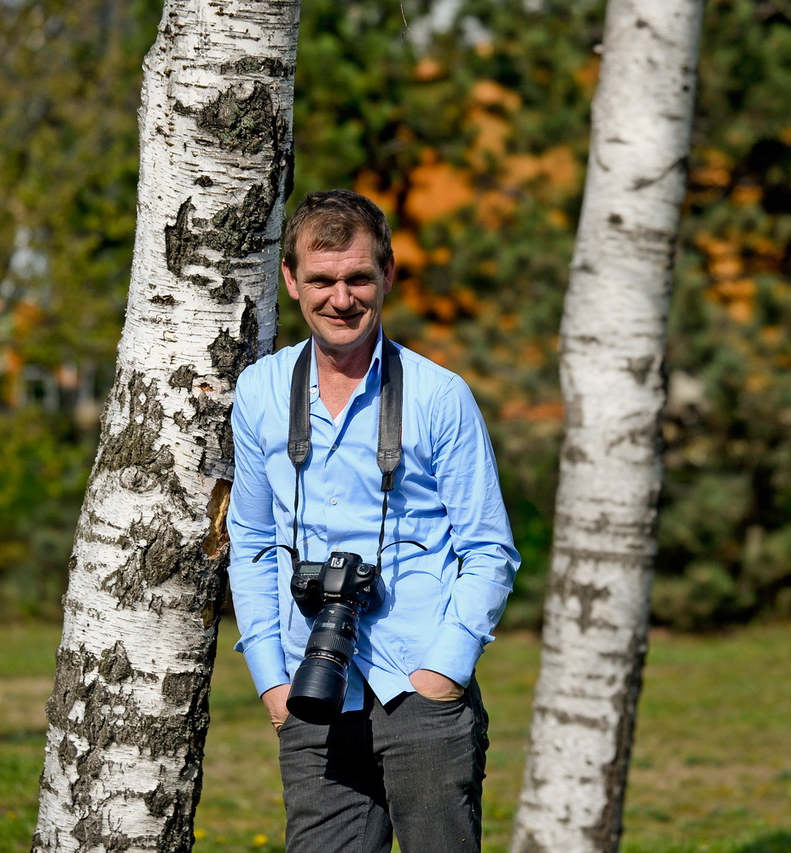 Social Media/Blogs
There is nothing he likes better than posting reams of things on Twitter, Facebook (he runs a number of pages) and Instagram. – anything to do with the environment, nature and wildlife. He regularly gets asked to promote things on his social networks. If they are worthy, they are willingly shared.
Recent Writing
My recent posts covering the range of topics that interest me. If you are interested in specific topics then the categories can be found in the menu at the top of the page.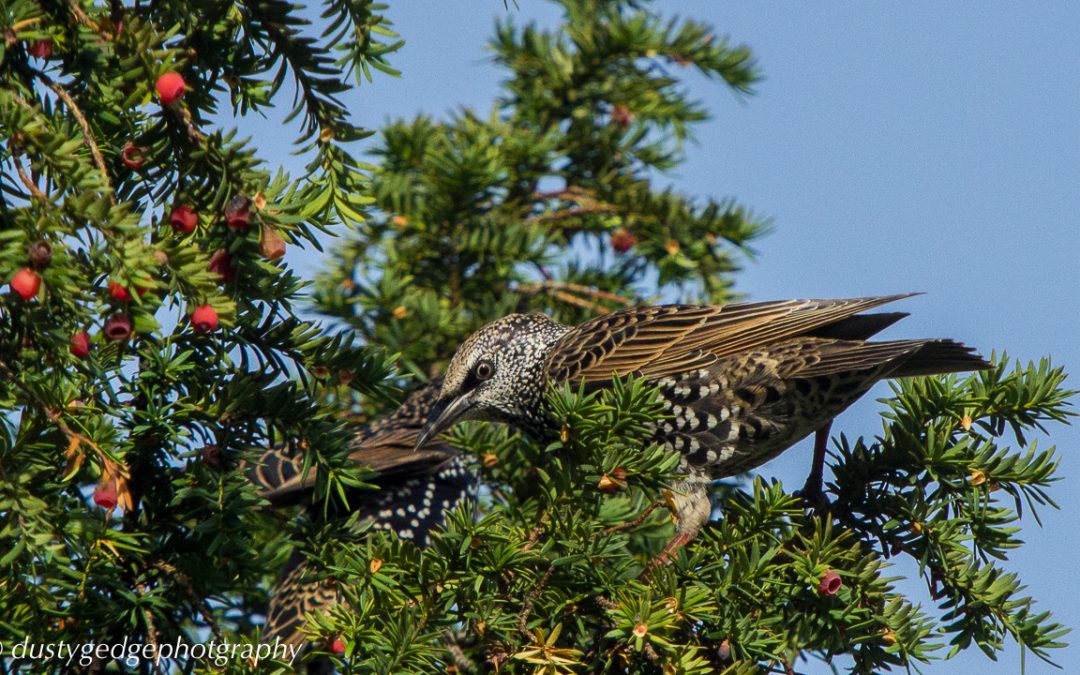 Starlings summon up images of great murmurations in the sky. Flocks of wheeling dark dots morphing and merging as they come into roost.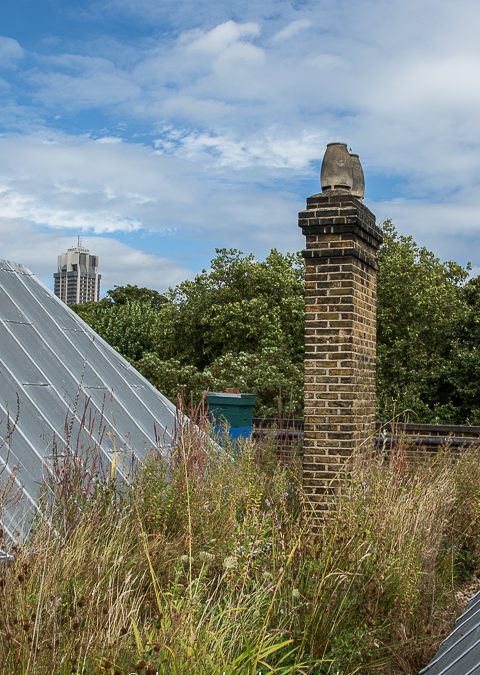 Yesterday I had the pleasure of taking Amy Chomowicz from Portland (PDX) onto the wetland green roof at the V&A museum.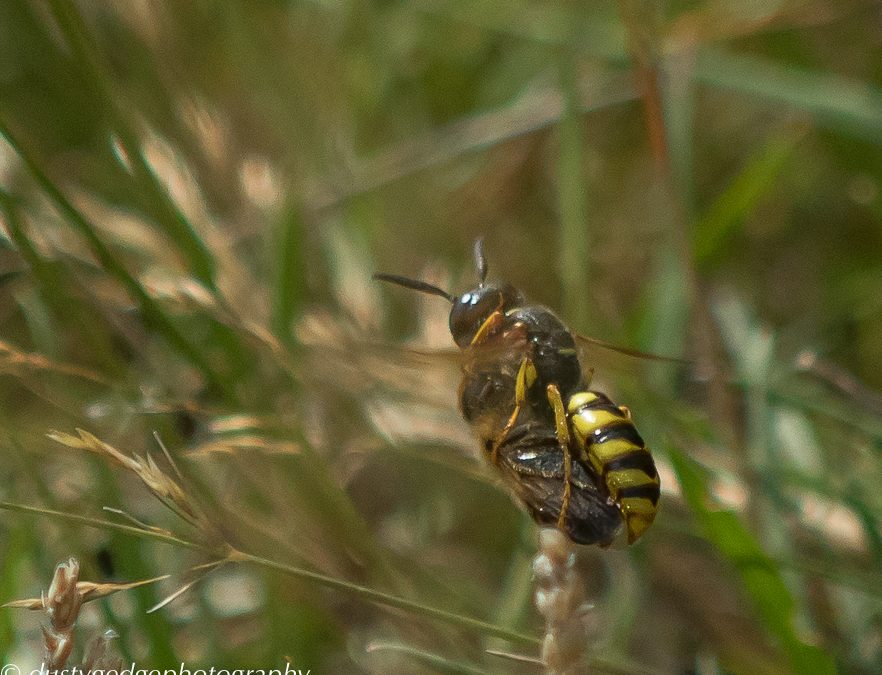 The Bee wolf main claim to fame is that it hunts honey bees. Hence its name 'wolf'. But it is also a good pollinator.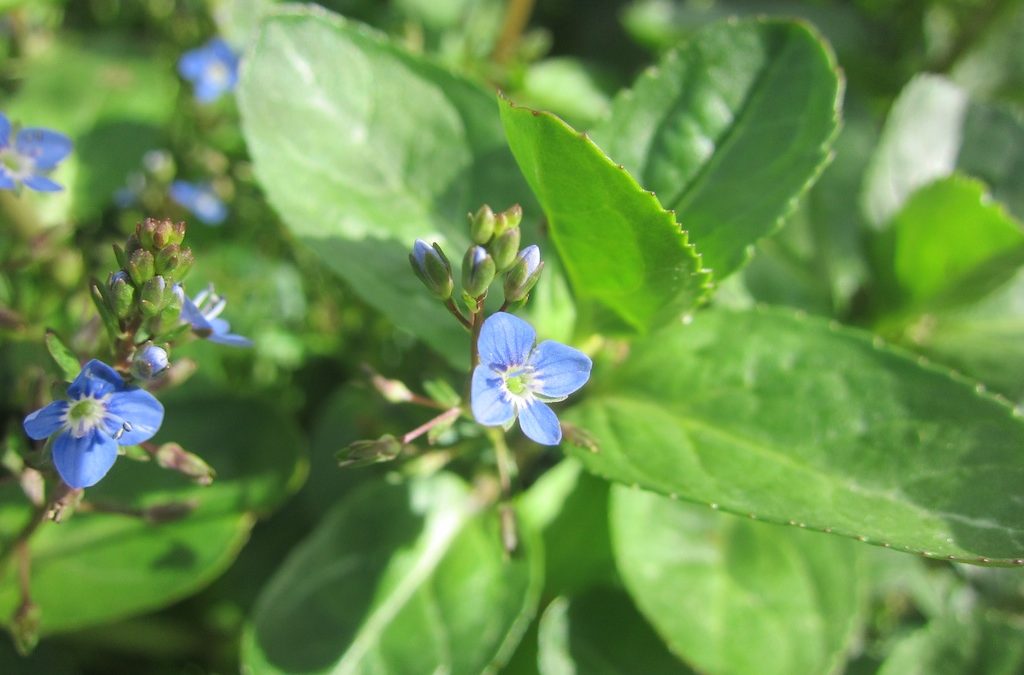 The patch of Brooklime (Veronica Beccabunga) some few bumblebees and Honey bees. Some used the leaves to drink water others just collected nectar.